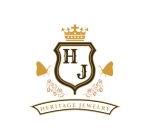 My Biography
Thanks for stopping by! My name is Vanessa Palmer and I established Heritage Jewelry as a full time online jewelry boutique in 2020. I am a GIA graduate AJP. I offer my best prices for fine estate, antique, vintage and bespoke jewelry on Instagram Vanessaatheritagejewelry. I am also on Ruby Lane Vanessa at Heritage Jewelry, Mercari, and ebay Heritagejewelry_com. I have developed a network of professionals that I rely upon to offer high quality jewelry at great price points. I utilize several GIA graduate gemologists and professional bench jewelers to help me with gem identification and repairs as needed. I am constantly making new connections with suppliers of fine vintage jewelry goods and expanding my knowledge of the wide world of jewelry!
Show More
Show Less
Number of times listing has been viewed: 221
Antique 18k Blue Zircon Cocktail Ring
Price:
$999.00 USD
Listing Began:
November 5, 2022, 7:43 pm
Oklahoma, United States
Listing Began:
November 5, 2022, 7:43 pm
Description
Utterly alluring. Gazing into the 5+ carat zircon in this striking Art Nouveau to Early Art Deco ring is like looking into a clear cerulean blue sea that reflects the suns rays with brilliant flashes of light. Hand fabricated in 18k white and yellow gold the ring setting is delightfully detailed with bi-color gold flowers, hand engraving all the way to the underside of the ring, and piercework, a true testament to the craftsmanship of the era. Condition is excellent having been restored by our antique expert benchsmith. The center stone just repolished and engraving touched up to like new. This treasure is ready to be worn and loved for another hundred years. Zircon is one of the birthstones for December. It is often confused with Cubic Zirconia because of the similar sounding name but Zircon is a natural mined gemstone that has been long used in fine jewelry and can be found in all the colors of the rainbow. It has been historically very popular because of its high refractive property - meaning it has a lot of sparkle and fire! Video is available for immediate viewing on our Instagram page Vanessaatheritagejewelry - we can also send a you tube link by request.
Based on when white gold began to be used in jewelry and the style we date this ring between 1912-1930. Currently a size 8 and sizable. Inquire for a quote to resize, the turnaround time can take up to 3 weeks for sizing. This is a solid weighty ring at 4.55 grams. This lovely ring is sure to be enjoyed by its new owner, it is impactful without being bulky and a beautiful example of the period.
Item Description
Antique 18K White and Yellow Gold Zircon Ring
Measurements - all measurements are approximate:
Zircon: mm 9mm round - approximately 5.8 carats
Overall measurement of the top of the ring: 15.75mm North to South
Depth: 8.5mm from the bottom to the top of the stone
Ring Size: 8
Band Width: 4.3-1.5, tapered
Markings: 18K on the interior, tested
Total Weight: 4.55 g
Public Questions / Answers
No questions have been posted about this listing.
Seller's Other Listings
Here are some additional items from this seller that you may be interested in.
» View all listings from this seller