$
Listing ID: 65656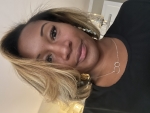 Number of times listing has been viewed: 214
MOISSANITE ENGAGEMENT RING WITH WEDDING BAND
Listing Began:
February 3, 2023, 11:59 pm
Description
Hi! So this was a set from Charles & Covard that originally had a band and engagement ring. I got them professionally put together by Moissanite & Co. The center stone is moissanite all other stones are diamonds. Please let me know if you have any questions or want to see more pictures! Please pay close attention to one of the smaller diamonds at the top is missing. I never got around to fixing it before my divorce. If you want me to have it fixed, I absolutely will! I also have the proof of purchase as well. Thanks!
Public Questions / Answers
No questions have been posted about this listing.
Seller's Other Listings
Here are some additional items from this seller that you may be interested in.
We're sorry. No items were Found.